I offer weekly anger management classes for both males and females at my 13633 NE 42nd St. Bellevue location.

- The Good Guy Club is for males and meets every Monday from 6-8 PM
- The Good Gal Club is for females and meets every Wednesday from 6-8 PM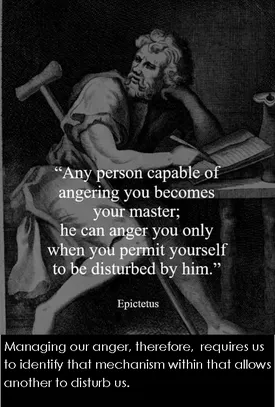 If you are interested in a class, email me at [email protected].
Include in the email:
- If related to a legal issue,
- If you require a certificate,
- If you require a certain number of hours or classes,
- If solely for personal issues.
Would it surprise you to hear that anger is not an emotion?

The reason most approaches towards anger management are ineffective is because they teach that anger is an emotion.

If, for example, anger is an emotion, how am I to manage it?
How does one manage love?
How does one manage sadness?
How does one manage happiness?
I have three college degrees, I have been working as a therapist for 20 + years, and I have lived life to my current age and I have no idea how to manage an emotion. I can modify both my thinking and behavior but if someone told me I needed to manage, let's say, my sadness. I would have no idea how to do that. I mean, I just feel sad, right?
Ever heard of a sadness management class?


Here is something else to think about, try being angry and not blaming, not even yourself! Impossible!

So what approach does work?

Here is the key, 'become a student of your anger.'

But what can our anger possibly teach us about ourselves?

Whether in individual sessions, at one of my monthly Anger to Authenticity workshops, or over coffee, I can teach you how to use your anger (verses allowing it to use you) so as to:
Increase personal insight,
Set AND maintain effective boundaries,
Establish supportive relationships,
Communicate self-respect, safety, and accountability.
Call or email me to start the process of learning to use your anger instead of continuing to allow it to use you.